MusicFun with Mr. Morrow
We are a Private Music Studio teaching lessons of several instruments to Emerging, Beginning and Intermediate musicians. I am teaching online at this time and will include Studio lessons when appropriate.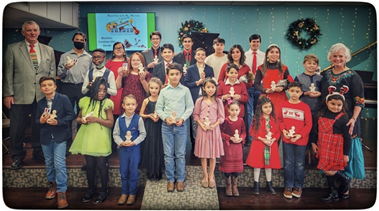 You have found my webSite - www.musicfun.mymusicstaff.com

You may explore this public site, then, registered families
may use your eMail address and a (Temporary) Password
to LogIn to your private Portal of "MusicFun with Mr. Morrow".
Bookmark and designate an icon for this webSite address.

MusicFun
with
Mr. Morrow
May 7, 2022
2:00
MusicFun Spring Recital 2022
Miller Hall, Valley Keyboards
McAllen, Texas