MusicFun Studio Policies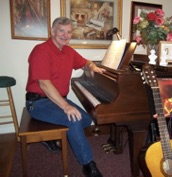 The MusicFun Studio strives to provide quality music lessons by integrating a variety of teaching methods, activities, and technology. Students will receive private as well as group lessons and will be given multiple performance opportunities throughout the year. The following policies explain how The MusicFun Studio operates best and what is expected of Students and Parents.
My teaching philosophy centers on creating dedicated music students with a life-long love of music. Thank you for allowing me the privilege of teaching your child music lessons! In order to make our time the most productive, the policies below reflect those goals!
Please, read this Studio Policy and Sign and Fill-In the last two pages.
ReFreshed MusicFun Policy for 2020-2021 coming soon